Reboots and high definition remakes are spreading like wildfire across many game series and many platforms. Arrowhead Games' Gauntlet, released on September 23rd, is the latest in the Gauntlet series which dates back to the mid 1980's arcade version. The Gauntlet series is best known for its fantasy based characters, highlighted with hack and slash elements and was one of the first true multiplayer dungeon crawl games. Does this latest version live up to its pre-release hype? Lets find out!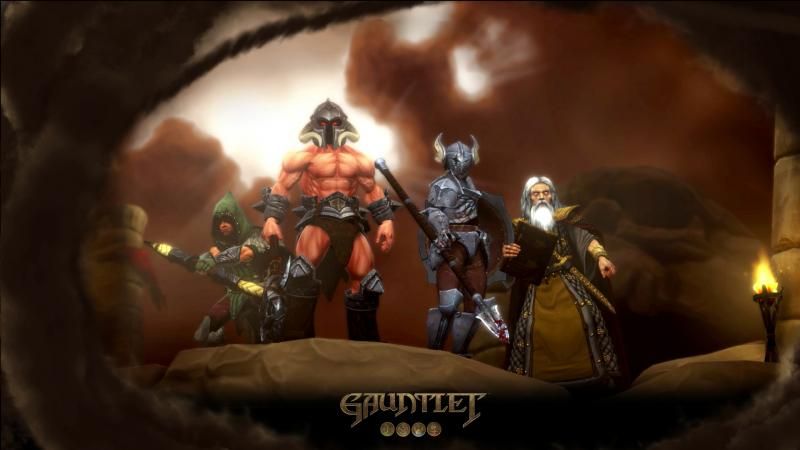 Having played the original Gauntlet in an arcade many moons ago, I was concerned that this would end up being like some other HD remakes/reboots out there and be another blatant cash grab based off nostalgia. It pleases me to say that Gauntlet is an insanely fun hack and slash game. I haven't had this much mindless fun in a long time, and the game really shines from others that are like it. There is a polish here not seen in many HD remakes, and thats a nice surprise. It is the only hack and slash game I've played on PC in a long while that had above sub par local co-op play. I tried out the local co-op with a friend of mine and we had an absolute blast. No split-screen nonsense, no fighting over a single keyboard, it was fantastic.
The game is gorgeous. Running on max settings at PC doesn't take a super powered PC, but its well worth the experience if your PC can handle it. The game ran amazingly well on both my desktop and laptop which I tested it on and my laptop is 5 years old. That surprised me as well, as most newer games are designed with a huge graphical upswing, leaving those with less than grand PC's in the dust. You can really tell Arrowhead Games wants this to be accessible to as many people as possible, and it is. The price point is good for a game of its length and features. At $19.99 on Steam, it's cheaper than some other, less well thought out games in its genre and the combination of local and co-op multiplayer really sells the replayability.
All that praise aside, the game is quite short. A full run through with another person ran about 4-5 hours give or take a few breaks in that time frame. For $20 I guess I can't really complain, but it made me wish the game was longer. I hope that more content is added via DLC or something of the like down the road, and I never wish for DLC to be added to most games. I just want to play more of this game as soon as possible.