Page 1 of 1
2017 Platform Update
---
Posts: 85
Joined: Tue Apr 03, 2012 5:31 pm
Location: GB
Over the better part of five months we've been working hard on many changes and improvements coming to the Senshudo Platform. In 2017 we will be stepping away from the traditional email registration and moving to a OAuth connections with the individual services we support such as Twitch and Hitbox.
This helps us know each channel that joins our platform are from the authentic channel holder and avoids the unwanted risk of people signing other people's channels up to our platform without their knowledge.
This means we can finally bring the follow button to our website, so if your Twitch/Hitbox accounts are linked you'll be able to follow that channel without leaving our website.
But wait, what happens to the accounts that don't have a Twitch/Hitbox account linked to them? We'll be notifying users of the upcoming changes that will require them to link their accounts, and for a short period of time a regular login form will be provided.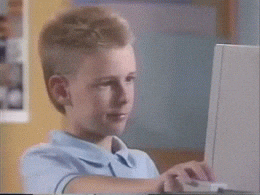 So, what else can we expect from the upcoming 2017 update?
New & Improved Analytics (More in-depth & more accurate than ever before).
A new visual layout of the website (Let's be honest, we knew it needed sorting).
Featuring a newly improved framework to help reduce load times.
New & Improved navigation/easier to find content.
New email system to resolve missing/unsent email notifications.
Supporting Twitch API V5
Updated game listing. No more "Not Playing"
We'll leave you with a quick teaser of the revamped homepage to give you an idea of what to expect in the upcoming changes.
---
Who is online
Users browsing this forum: No registered users and 2 guests