Page 1 of 1
---
Posts: 85
Joined: Tue Apr 03, 2012 5:31 pm
Location: GB
Hi All,
Today I'd like to reveal more details around our upcoming New Year update to the website.
We've been busy brainstorming and collecting our beloved community's feedback around our website and it's features. Today we're going to dive into more details around what's improving and what's new in the upcoming website update.
One of the biggest features we'll be adding in is the ability to sign in with your Twitch or Hitbox account directly to the website, this is optional so we won't be forcing you to sign in with these accounts that way if you'd prefer to keep these accounts separate, you can.
We also revealed that we're revamping the websites overall layout, improving its navigation and load speed. Below is a small teaser of the new revamped FrontPage.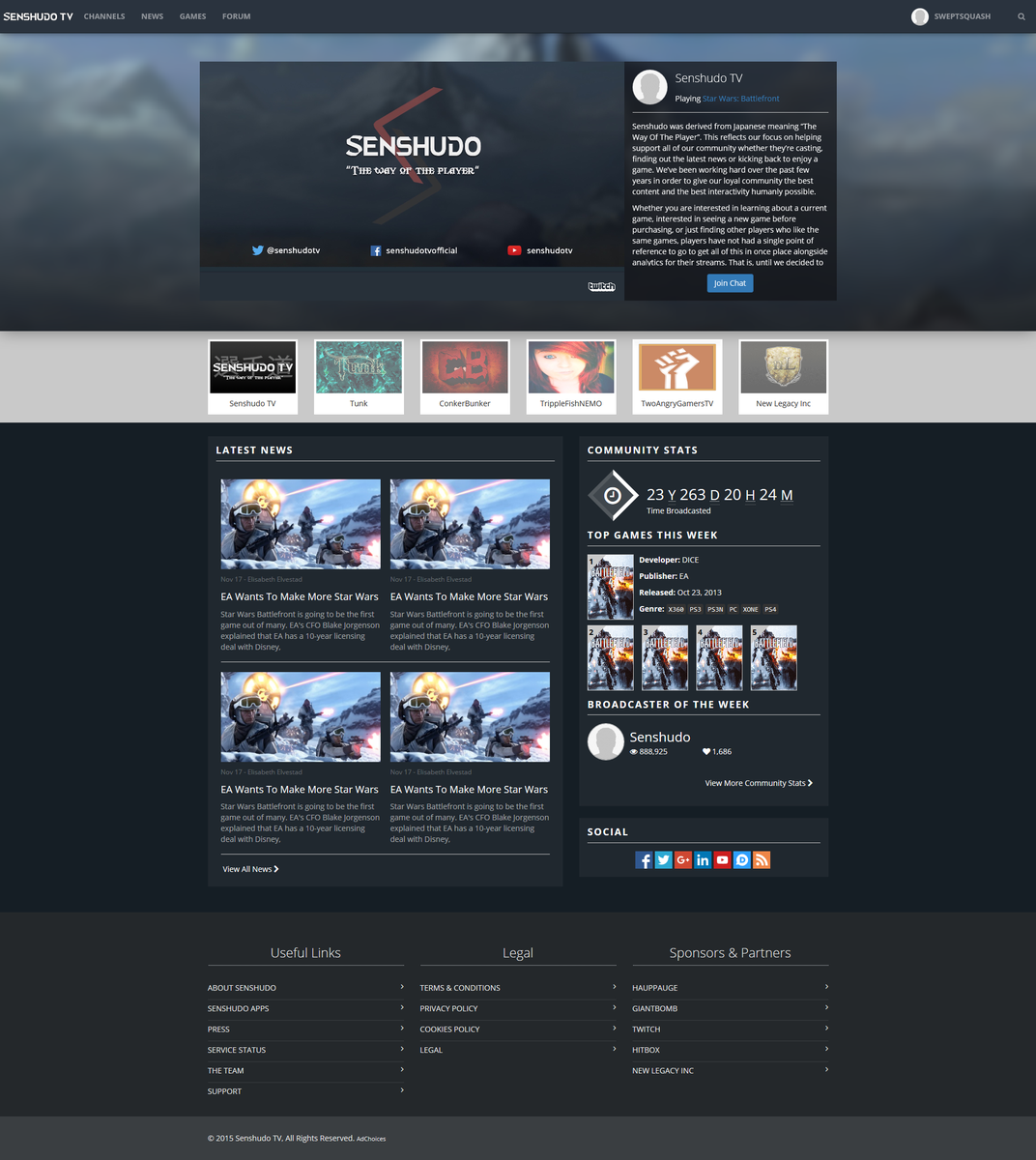 The forum's will also be getting a very much needed update brining it in closer to the new revamped layout and functionality.
We're also improving the way profile, banner, channel card images are uploaded to the website, we'll be introducing a new tool which will allow you to upload images up to 5mb and crop them to the correct sizes you want.
We're constantly looking at ways we can improve and deliver newer analytical tools to our community to see how their streams are growing but also to provide extra awareness of newer streamers. That's why in the new update our FrontPage stats will be changing to weekly stats, featuring a new streamer each week. Our FrontPage will always display random users online to provide maximum awareness for all streamers.
We've recently also started sending out Monthly Newsletters again, which will feature two community spotlight's in each month, top articles of the month that we think you should check out, tips for streams which can also be found on a new Twitter account at
https://twitter.com/SenshudoTips
More details about the upcoming update will be shared later in December.
Feedback & Suggestions are always welcomed in our community, feel free to let us know on the forums & social media.
---
Who is online
Users browsing this forum: No registered users and 1 guest